Alberta Canada Hunting Outfitters
If fair chase hunting for whitetail deer, black bear and coyotes is your "thing", then hunting Northern Alberta at MC Outfitters is where you need to be.
Hunt Alberta Canada with MC Outfitters
MC Outfitters is a small family owned business by myself Kerby McMann and my wife Stephanie McMann. We hunt whitetail deer, black bear & coyotes over 10,000 acres of private, no pressure hunting ground. The property runs along the famous Beaver River with over 8 miles of river bottom to hunt, numerous agricultural fields and thick cover for those trophy whitetails to call home.
MC Outfitters offers each hunter a unique hunting experience. Whether you are hunting in a ground blind or heated hunting stand on our whitetail deer hunts; hunting bears at active baits; or shooting an unlimited amount of coyotes while we call them in to our baits; MC Outfitters ensures a top quality experience for everyone.
Join us on your next Alberta Canada hunting trip.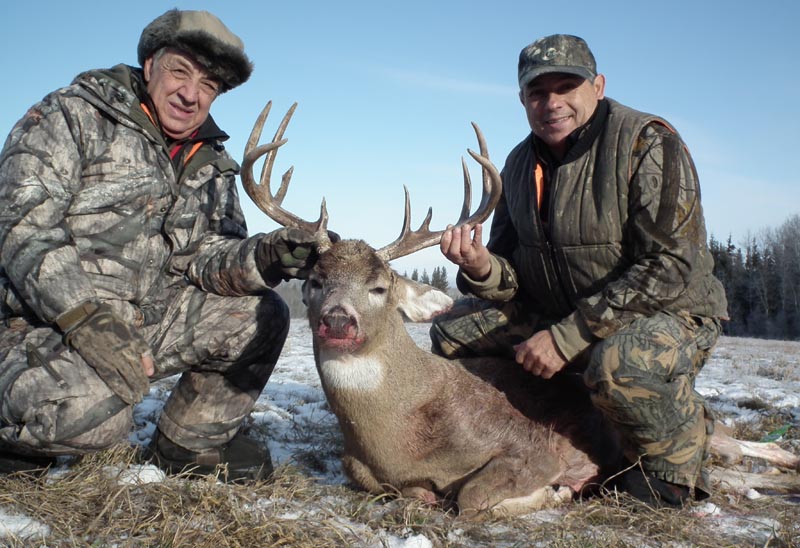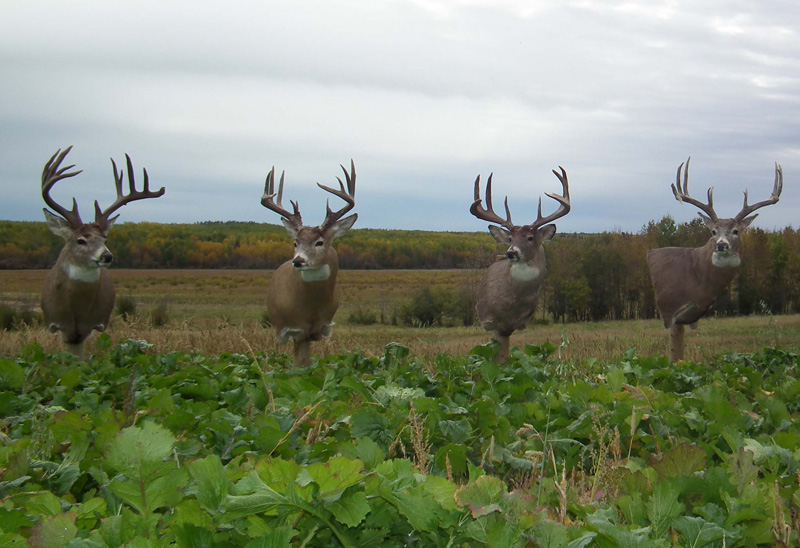 Hunter Testimonials
I've hunted White-tailed deer my entire life, and always dreamed of hunting in Alberta, Canada. MC Outfitters helped my dream come true. The first glimpse at huge bucks that Kerby and Stephanie have on their land was truly amazing. I killed my largest buck to date. The stands are heated box stands and on cold Canadian winter days they are more than comfortable. The lodge is a home away from home. By FAR the best lodge that I've stayed in. And the cooking is the Bomb!! They really know how to treat you. If you are thinking of booking a Canadian deer hunt look no further. I know I will be back!!
Bret – Texas